The Riley Farm Rescue's mission is to rescue as many innocent farm animals as possible and provide them with the loving and nurturing homes that they deserve. Farm animals are utterly tortured and are looked at simply as a meal rather than the friendly, caring creatures they truly are. The Riley Farm Rescue targets farm animals that are being directly sold for slaughter, so we are certain we are always actually saving a life with every angel we bring into our farm. Join our mission and help save our animal friends today!
Join our Patreon account and receive  exclusive  members only info!  A 2018 calander will be  given for anyone donating at least $7 per month!  Pateron helps us plan ahead so we know how many animals we can take in and care for!​

Consider Checking out our

We have put together a small Amazon Wishlist which allows you to directly buy food and many other necessities it takes to keep these cute animals healthy and happy! If you are interested in buying these items, click the button below for a direct link to our Amazon Page!
Shop our Store!  ALL proceeds go directly to The Riley Farm Rescue!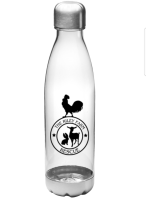 Murphey the Turkey Fall Sock Campaign!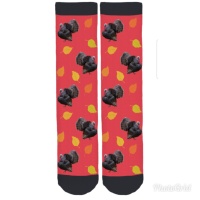 Grab your Fall Murphy the Turkey Socks soon! This Campaign only lasts until October 21st!  Murphy is our beloved Yard Supervisor!
Now Order your favorite Riley
Shop on our Redbubble Page!  Now order many of your favorite Riley Farm Rescue Animlas on many products such as clothing, stickers, mugs, and more!!!